LOST FOR WORDS GICLEE PRINT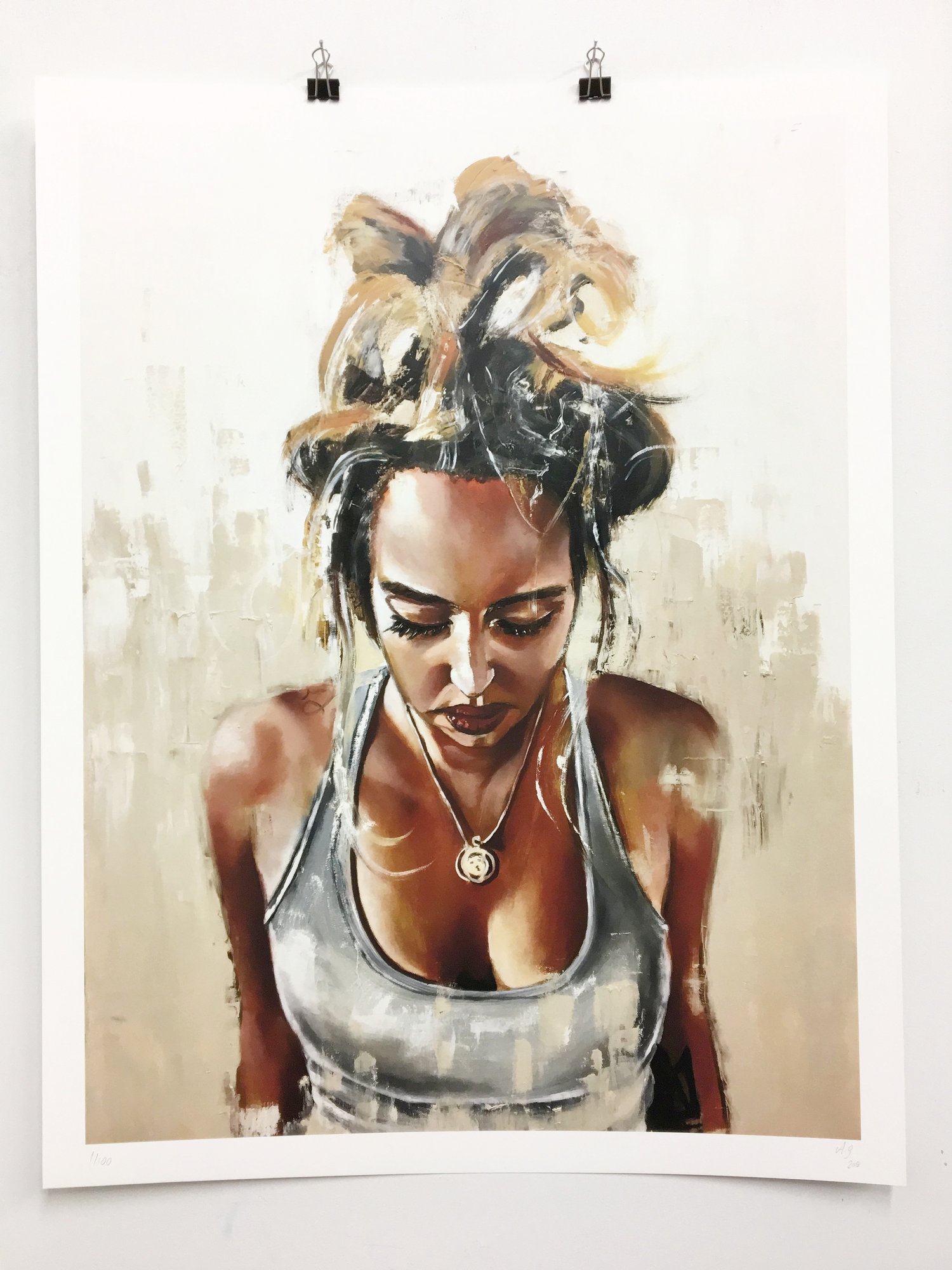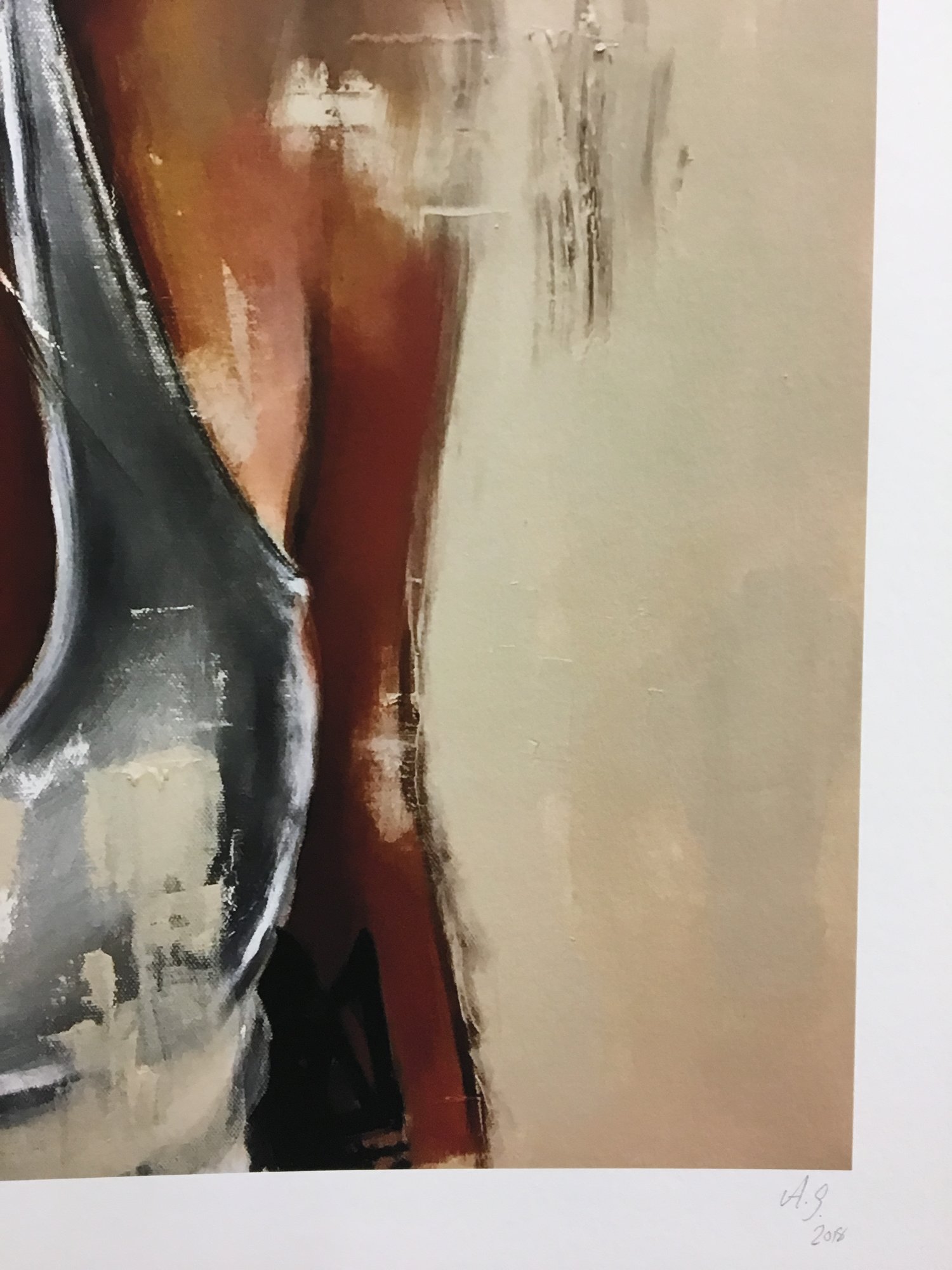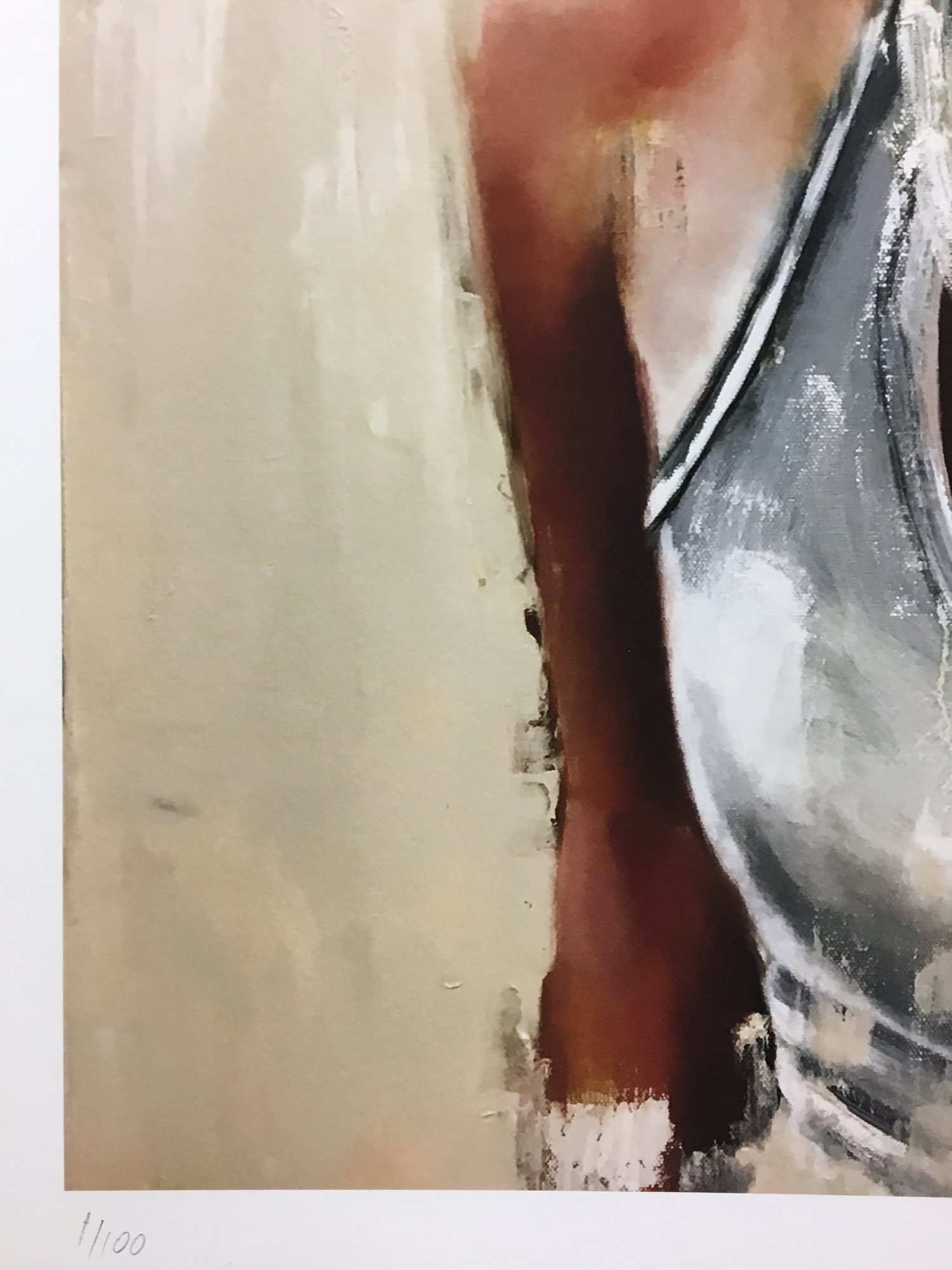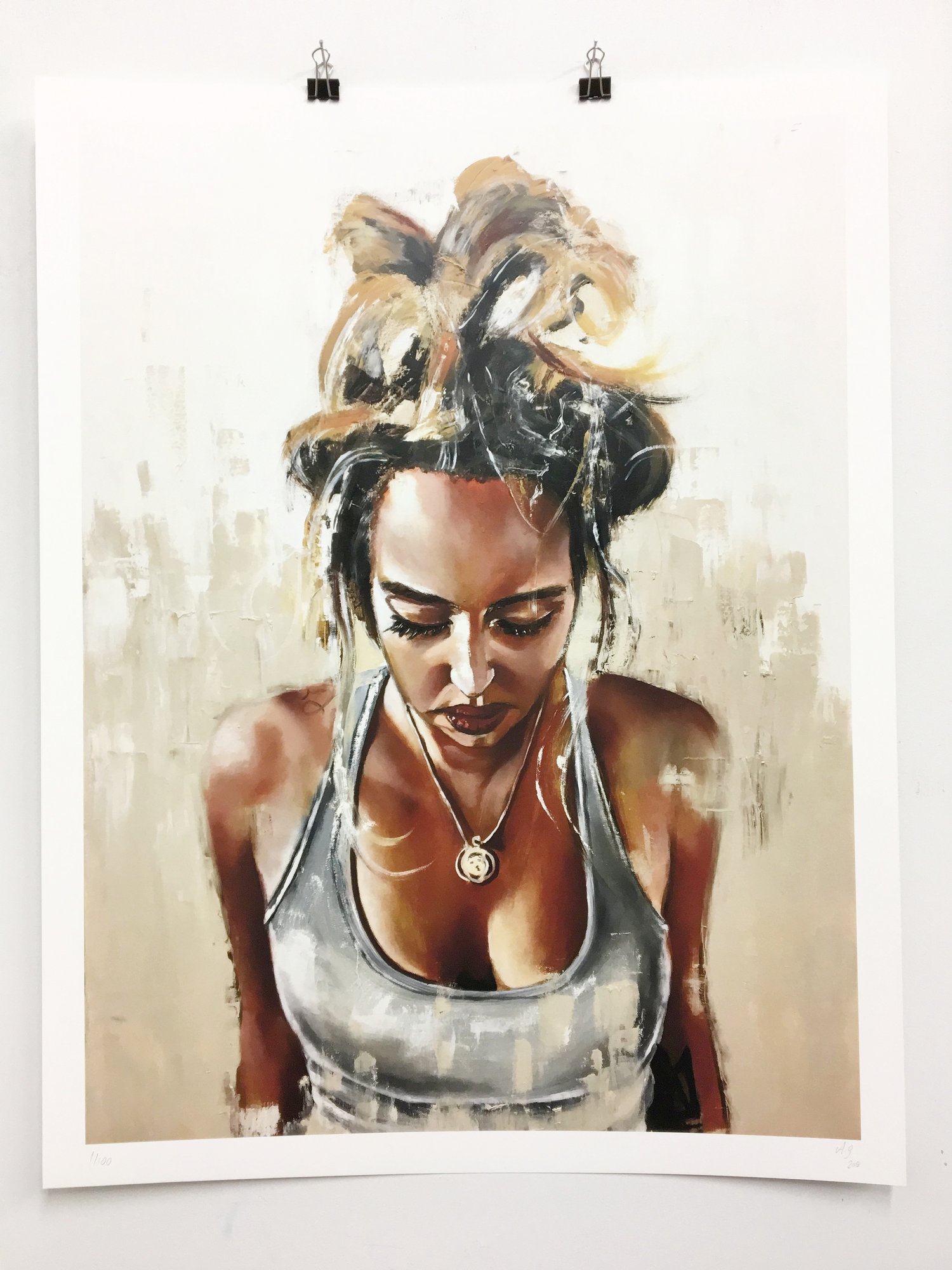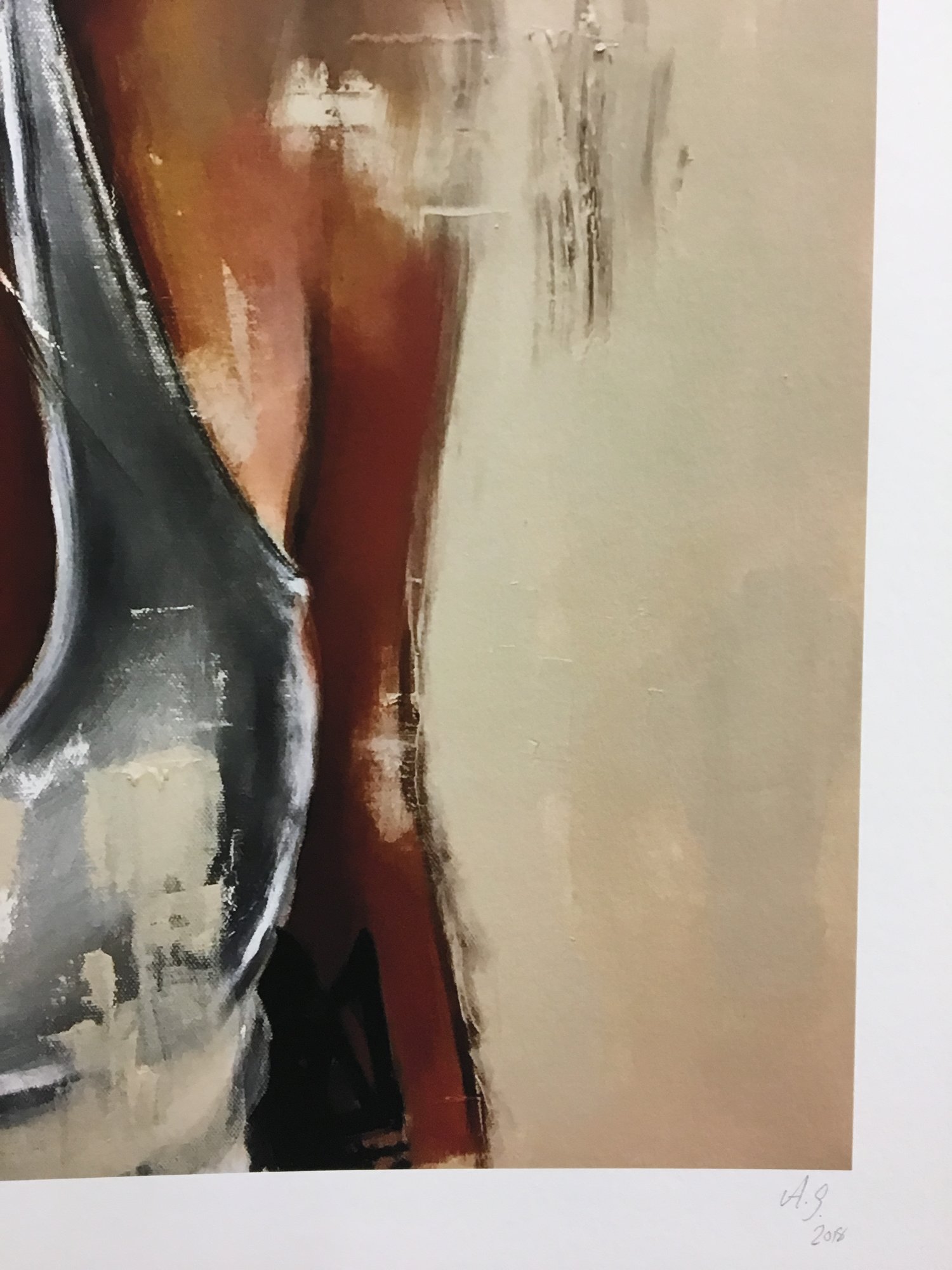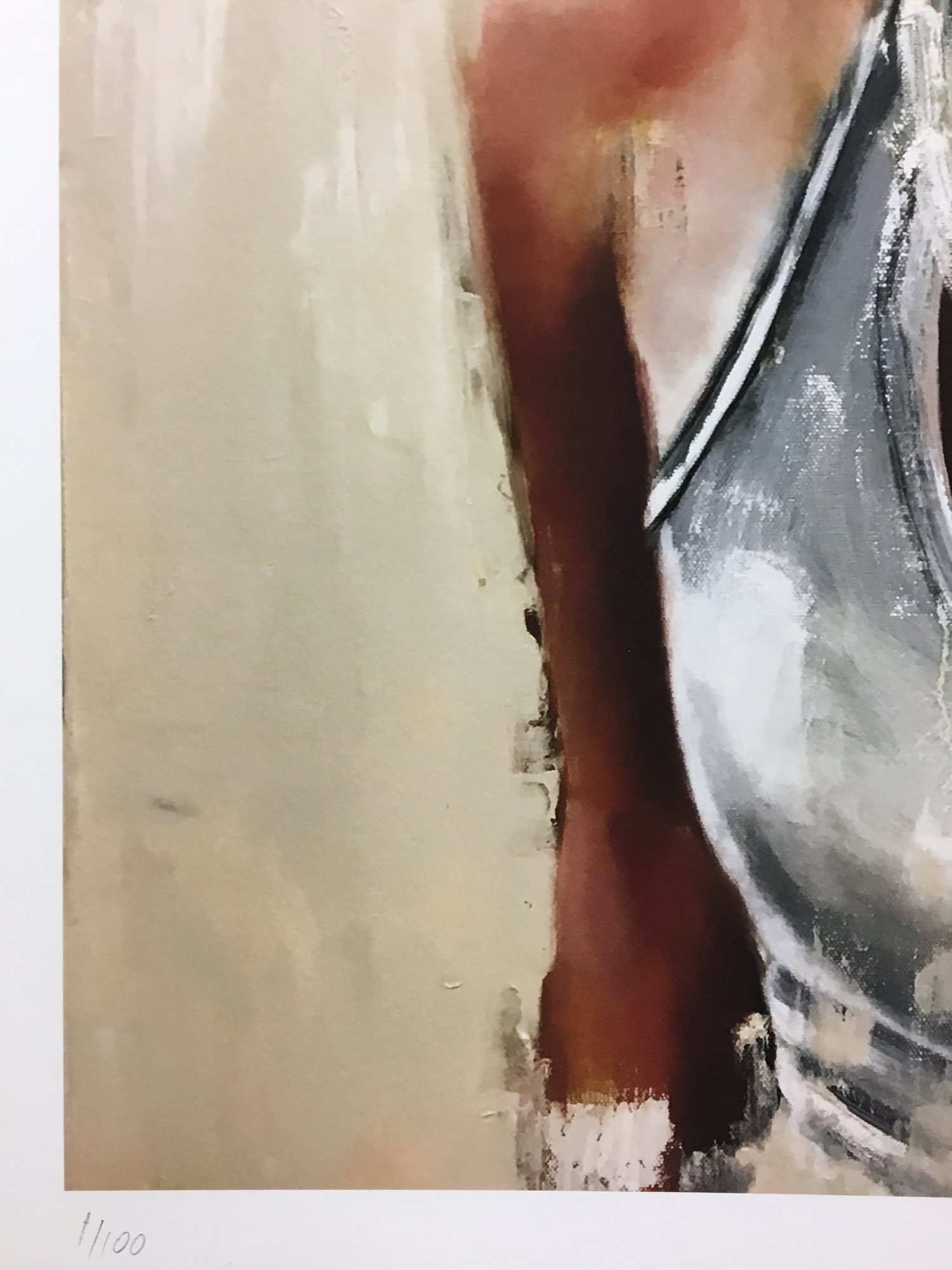 LOST FOR WORDS GICLEE PRINT
Based off the original Lost For Words painting by Amar Stewart
Edition 100

Signed and numbered by artist

20"x26"

Innova Soft White Cotton paper 280gsm
Prints ordered may take up to 2 weeks to be delivered.
Please be advised, shipping outside of the U.S.A. may require a customs charge to the buyer. These charges may vary depending on the destination.
A collaborative art/film project with Amar Stewart & Jaclyn Rose.
"We premiered my short film, "Lost for Words" in London at a Black Tie event for Cancer Awareness week. The aim was to raise money for new life saving equipment for the Ear, Neck and Throat cancer unit at Guys Hospital. The painting and film we have been working on was a hit and I am thrilled to announce that the painting sold at auction for £17,500.00 ($23,145.00) with 100% of the proceeds going to charity.
It was amazing to meet incredible survivors and supporters of the cause and celebrate life with family, friends and the amazing team at Guys Hospital who work so hard to give people a second chance.
I hope you enjoy the first part of this film which we will be developing more over the next year.
Thank you all again for the support and I will keep you all posted on the print release for "LOST FOR WORDS"
A big thank you to Peter J DeJesus for shooting this amazing film and of course Jaclyn Rose for agreeing to model for the painting and generally being the best friend!
NOTE
We currently only ship within the USA. Please email info@amarstewart.com for information on shipping to other countries.